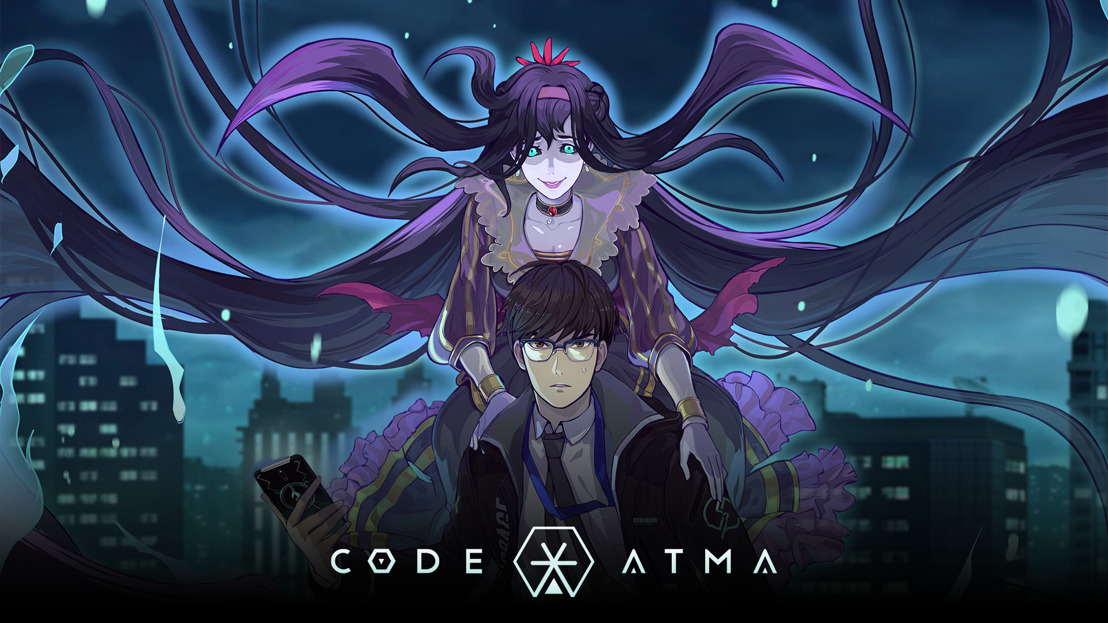 Urban fantasy RPG Code Atma returns to Google Play & App Store September 15th
Now with upgraded servers with the capacity to withstand a full-scale invasion from beyond
September 7th, 2021 - Developers Agate are returning to the gates of the spirit world and preparing to unleash Code Atma upon our reality. Initially scheduled for launch in August on Android & iOS, the overwhelming interest in the game caused the game's global servers to buckle under the strain of so many players signing up simultaneously.
Rather than deliver a less-than-stellar experience to thousands of aspiring Seekers, Agate opted to postpone the release until the servers could be upgraded, expanded and fully warded against evil spirits. Today, they are proud to announce the new release date for Code Atma: September 15th, 2021
So as to not inconvenience players that were so eager to jump into the game last month, every new Code Atma player will start with the full set of pre-registration bonus items previously announced, plus some extras. The Mythical Bootcamp beginners event will also have its end date extended to compensate for time lost, so players won't have to scramble to catch up at all.
Code Atma is an urban fantasy RPG inspired by Southeast Asian myth and legend. Explore a dark visual novel narrative and battle Atma - spirits from beyond - in strategic RPG combat. Assemble your own Atma, battle against the unseen threats menacing humanity and discover the reason for this mystical invasion. Meet a colourful cast of Seekers and other magic-wielders, forge alliances and face the coming menace alongside them.
Players can also challenge each other in asynchronous PvP combat. Assemble a team and send them to the arena to challenge others and rise up the ranks, even while you're offline. Aim for the top for fame, glory and the admiration (and jealousy) of your fellow Seekers, or just use the arena as a test-bed for cunning new battle plans.
Those joining the fight on September 15th will not be alone. Every pre-registration bonus is up for grabs for all players. During the launch period, everyone who plays Code Atma will be rewarded with the Pocong Atma, a custom skin for it and the materials needed to ascend it to level 60. Players will also receive enough summoning tickets to add another twenty new Atma to their ranks, plus a pair of powerful S-Rank equippable items.
At launch, all players will receive:
50 Pocong 4* Shards

1 Pocong Skin: Cuddly Poci

50 Barong 5* Shards

454,600 Gold

206,800 XP

350 Souls

10 Summoning Tickets

1 Platinum Ticket (10 Summons)

5,000 Diamonds

1 Replica Kacarma equipment (S rarity)

1 Hrusangkali Bow equipment (S rarity)
Plus 15 Elemental Tickets as compensation for the delayed re-launch. These items will allow you to draw an additional 15 Atma with specific elements, helping players get exactly what they need to complete their squad.
Both new and returning Seekers can take part in the Mythical Bootcamp event, now running from launch until September 29th . Players who complete all the introductory missions will be rewarded with an additional Platinum Ticket, adding yet another ten Atma to their ranks.
Features:
Become a Seeker and see the truth behind the veil in this thrilling urban fantasy RPG

Harness the techno-mystical Code Atma app to harness the power of mythical beings

Fight smart - strategic mastery brings greater rewards than mindless grind

Discover a world of myth and mystery inspired by Southeast Asian folklore

Immerse yourself in a world of gorgeous hand-drawn characters and stunning Atma

Neon cities meet mystic realms - explore the bounds between technology and magic
Code Atma is set to launch across North American, European and MENA regions on September 15th. Download it on the day via Google Play or the App Store to begin your journey into the unknown.

Dominic Tarason Media Contact, Vicarious PR